I'd like to introduce WISER's summer interns.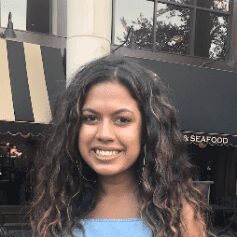 Khushi Basnyat was born in Lalitpur, Nepal but now resides in
Charlotte, North Carolina. Khushi is a sophomore at the University of Richmond, studying Business Administration. She is the Vice President of Advocacy for the University of Richmond's Planned Parenthood Generation Action. Khushi has a strong interest in social justice issues, especially women's rights, and plans to attend law school upon graduation. When asked why she chose to work for WISER she said, "Being from a part of the world where women have traditionally occupied a subordinate role in a patriarchal society, and where laws on sexual and domestic abuse remain inadequate, I readily understand that WISER provides an opportunity to address and speak up for issues pertaining to specific ethnic and racial groups of women and to not simply deal with them altogether."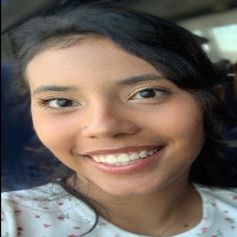 Valentina Castellar is a first-generation immigrant/college student from Ibagué, Colombia, majoring in Business Administration and minoring in Music and Chinese Studies at the University of Richmond. She is a member of the Solidarity for Latinx Students (SOLS) events committee and has represented the group at conferences for multicultural organizations. She is also a Diversity Ambassador Spider First. When asked why she chose to work for WISER she said, "Although my native country has seen substantive progress in women's rights in recent decades, our status remains precarious, notably with regard to the prevalent military conflict and criminal activity that seems to direct violence towards women. Because of that lopsided situation, and through my coursework, I have learned the importance of disaggregating data and now hope to work at WISER to further delve into relevant issues and provide a voice to our communities."
Khushi and Valentina were awarded Summer Fellowships by the Spider Internship Fund, University of Richmond.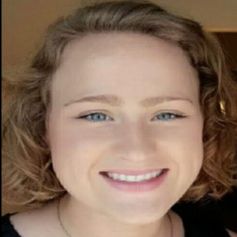 Ashley Zehrt was born in Mobile, Alabama and raised in Virginia. Ashley completed her Master's in Public Administration from Virginia Commonwealth University (VCU) in May 2018. She founded and directed a refugee youth soccer and education program in the East End of Richmond. She is currently pursuing her doctorate in Public Policy from VCU's Wilder School. When asked why she chose to work for WISER she said, "Having been born and raised in the South, I was exposed firsthand to the entrenched attitudes that even now foster sociocultural inequality. I wonder if such conditions could spread as diversity expands in the South, and I hope that working with WISER will help me apply appropriately contrasting data to improving the lives of all women of color, including those who are immigrants and refugees."
Join me in welcoming our summer interns.
Have a safe Memorial Day weekend.