Last weekend we hosted the opening event for the Inclusive Peer Onsite Distance mentoring Program. Himaja told you about it in last week's WISER Wednesday email. After the event, several students remained. I thought it was because they had questions, and some did. But many remained to hear me talk.
One mentee said
You are so honest. I appreciate your vulnerability.
Policy responses during the pandemic have caused me to question what it means to be vulnerable and to think more about vulnerable populations hiding in plain sight.
WISER's vulnerable population framework is adapted from the literature on disasters. We note that vulnerability is not static but is determined by the characteristics of a person or group that influence their ability to protect and recover from economic, health, or social shock. Vulnerability does not have a time constraint; therefore, it also considers the consequences for future well-being. We will release our concept paper next week.
Next Wednesday, September 29, 2021, I will be joined by Agnes Quisumbing and Nicole MartinRogers to discuss how disaggregating data can be used to find inequality hidden in the data. The discussion will be moderated by Pedro da Costa and is sure to be stimulating and informative.
During the webinar, I will discuss why disaggregating data is crucial to craft policies for lone-earner households. Click to register for the webinar.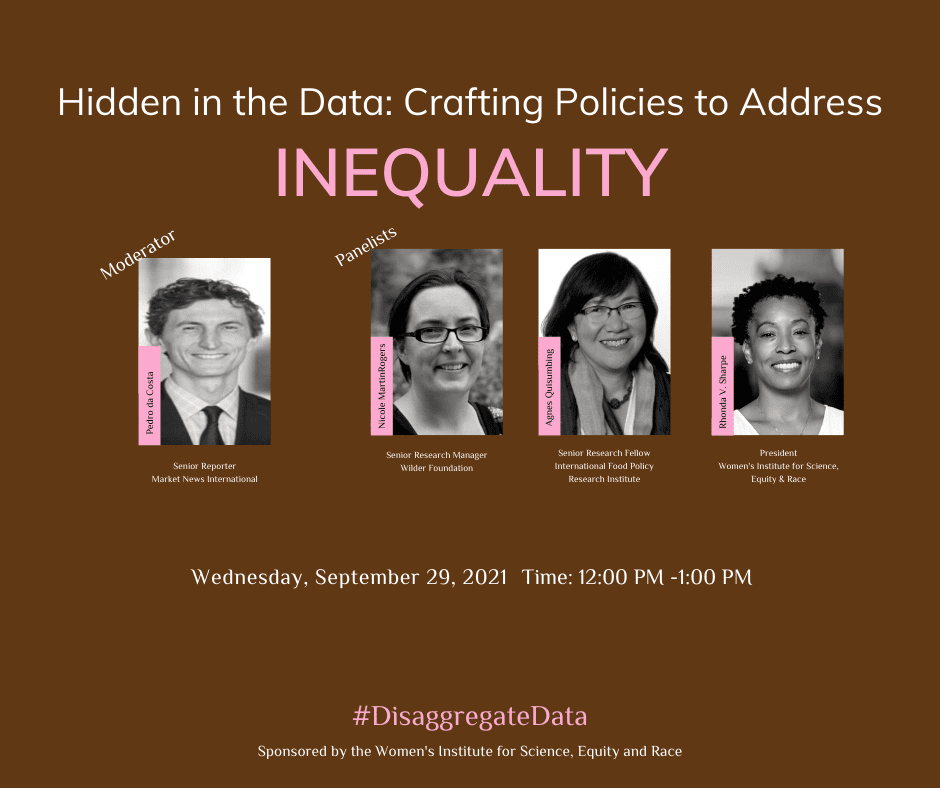 Happy first day of fall!
Rhonda