Today, I am thankful that transition funds have been released and that an effective vaccine is in America's near future.
And yet, I am saddened by the rising number of Americans who will be thankful to be alive after contracting the coronavirus. If you are traveling to celebrate Thanksgiving, please remember: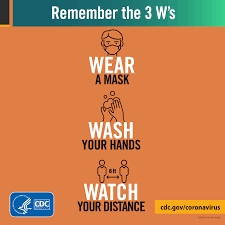 If you have decided not to travel to celebrate Thanksgiving, remember that love is not a function of proximity.
Happy Thanksgiving!
Rhonda
P.S. #GivingTuesday is December 2, 2020, don't forget to support your favorite nonprofit organization.