The consequences of the COVID-19 pandemic seem to be never-ending.
The death toll is likely to be 215,000 American lives lost by weeks end. The death toll was 211K as of today.
The Bureau of Labor Statistics reported 12.6 million Americans were unemployed in September, increasing 4.4 percentage points since February. Or 6.8 million more Americans reported being unemployed in September than in February.
The number of COVID-19 cases will likely be 8 million by this time next week.
But there is a glimmer of hope. The unemployment rate for women overall and Black women decreased but the unemployment rate increase for Hispanic women.  I also got a reply to a tweet from BLS about disaggregating data for Asians.
We do publish labor force data for Asian men and women separately. Here are links to the unemployment rates, for example: Men — https://data.bls.gov/timeseries/LNU04032301… Women — https://data.bls.gov/timeseries/LNU04032342…
Here is the problem.  The tables BLS offered are not seasonally adjusted, which means they do not control for employment changes due to "season," i.e., Christmas or summer, for example.
Last week, I mentioned the disparities in employment recovery for women.  Ironically, a Bloomberg article also discussed the growing gap.  However, the article didn't point out that the gap seems to be growing between Black and White women (See Graph 2 for update).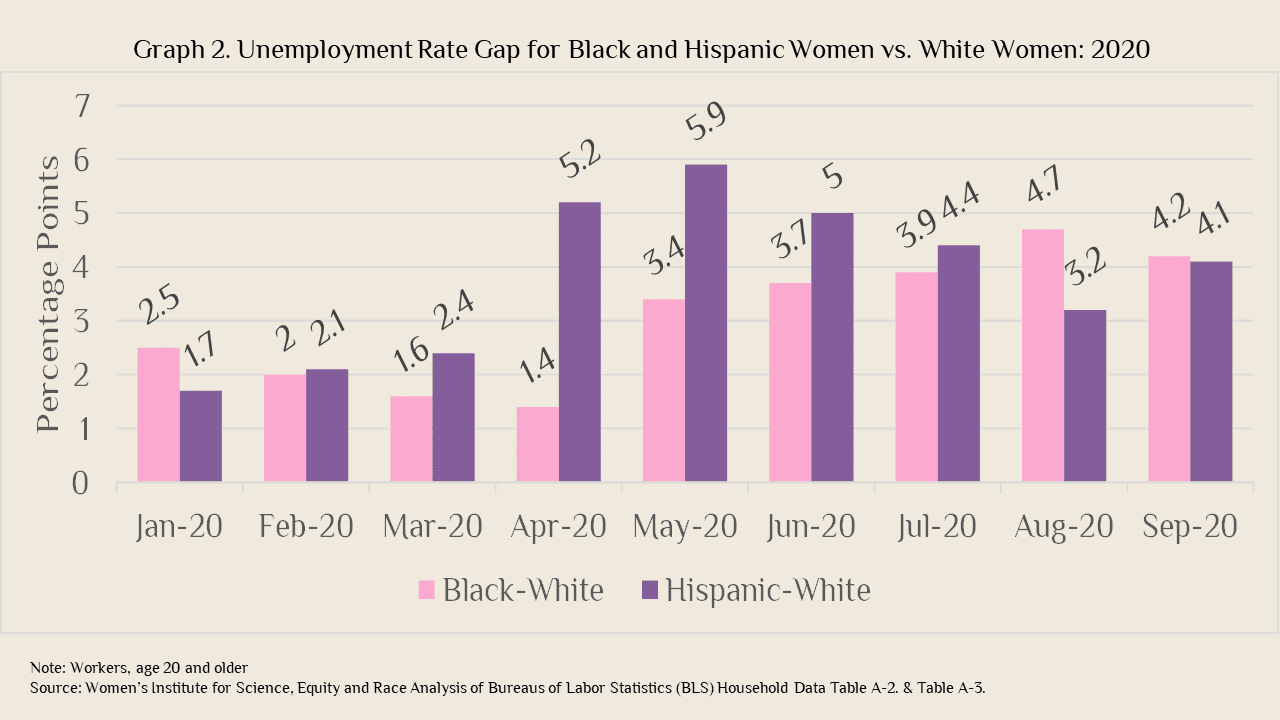 There is also concern about the number of women who have left the labor market.  Our estimates find that 956K women, 20 or older, left the labor force between August and September.  An NPR report suggests child care and "virtual schooling" responsibilities plus work responsibilities may explain the decision to leave the labor market.  We advocate for recognizing all the care women provide; therefore, some women may exit due to increased family care – elderly parents, aunts, uncle, or non-blood family.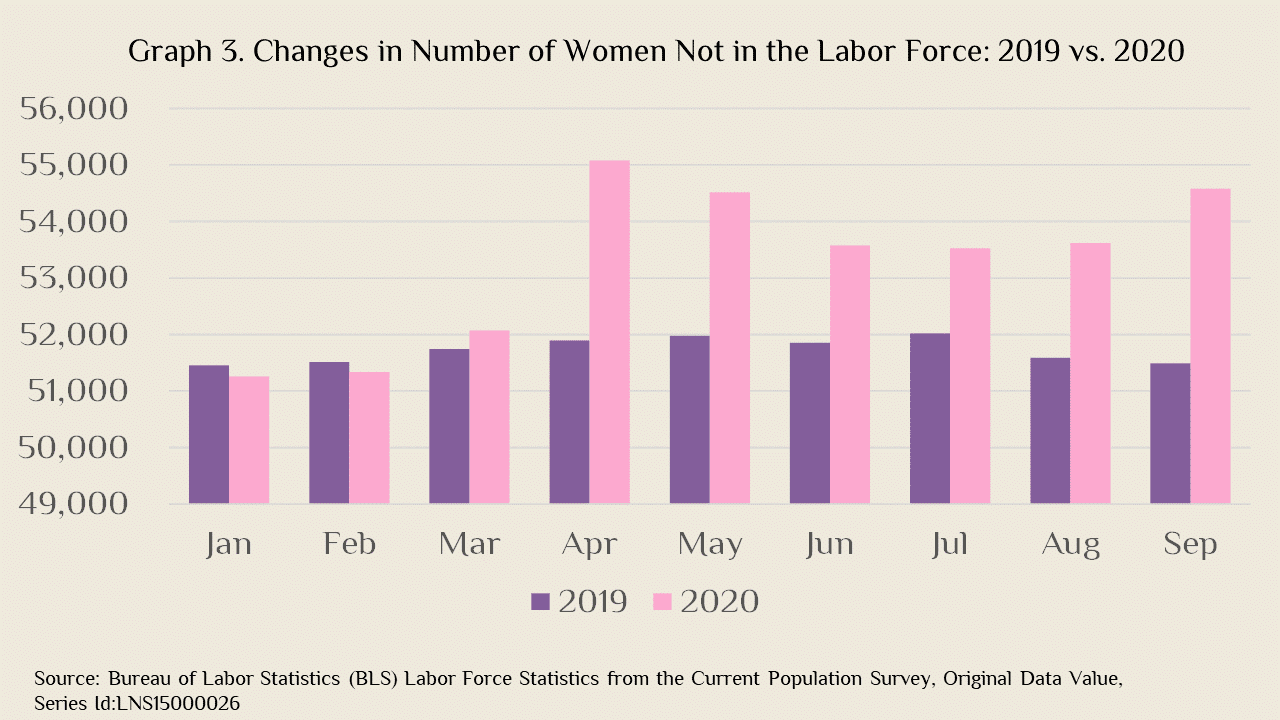 Using data from Women in the Workplace 2020, the Wall Street Journal details how the coronavirus pandemic and the killing of Black Americans by the police affect the mental health of Black women.
With so much focus on the coronavirus pandemic, we must also remember it is Hispanic Heritage Month and Brest Cancer Awareness Month.  I will share our infographic for single Hispanic women next week.
Tonight, I will be on Canadian TV discussing this historic vice-presidential debate.  I am excited to have an international platform to share WISER's mission.  Here are the questions I have been asked to address:
How important is this debate tonight?
Kamala Harris makes history tonight as the first Black woman on the debate stage. How monuments is this?
A woman is also moderating the debate. What does this sort of representation mean for women in America?
At the presidential debate, Trump wouldn't denounce white supremacy in the US.  How does this give weight to groups like the Proud Boys?
How dangerous is that? Does that make this election more important than ever?
Be well during this voting season.
Rhonda